Auto-Manics



Series Number:

10

Episode Number:

10

Original Airdate:

February 26th 1998

Written by:

Rory Clark & Robert Taylor

Guest Starring:

Doyne Byrd

Previous Episode:

Next Episode:
The Chuckle Brothers work at a garage, and the manager takes a liking to their ChuckMobile.
The Chuckle Brothers are working as second hand car salesmen on Mr. Bolter's used car lot, but they're rubbish as usual, and their only successful sale is of their own bike to Mr. Bolter, which upsets Barry. Then Paul is sent to streamline the broken-down car wash, with amazing results.
Watch the episode below!
Edit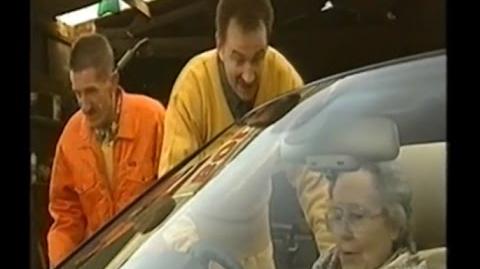 Ad blocker interference detected!
Wikia is a free-to-use site that makes money from advertising. We have a modified experience for viewers using ad blockers

Wikia is not accessible if you've made further modifications. Remove the custom ad blocker rule(s) and the page will load as expected.