Circus



Series Number:

02

Episode Number:

13

Original Airdate:

February 18th 1989

Written by:

John Sayle

Guest Starring:

Billy Butler

Previous Episode:

"Fishing"

Next Episode:
The Chuckle Brothers visit the circus.
The circus has come to town and star-struck Paul feels that he and Barry should be part of it but the more down to earth Barry is having his doubts about it. Who better then to put the Chuckle Brothers through their circus training than the legendary Chucklevinski brothers, circus performers supreme - as well as being dead ringers for Barry and Paul?
Watch the episode below!
Edit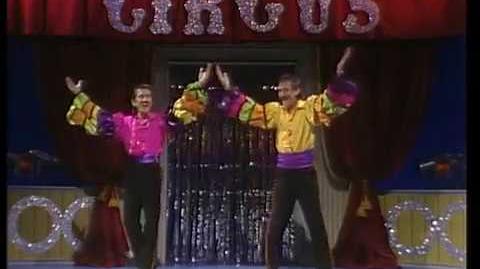 Ad blocker interference detected!
Wikia is a free-to-use site that makes money from advertising. We have a modified experience for viewers using ad blockers

Wikia is not accessible if you've made further modifications. Remove the custom ad blocker rule(s) and the page will load as expected.