Cousins at War



Series Number:

13

Episode Number:

06

Original Airdate:

January 24th 2001

Written by:

John Sayle

Guest Starring:

Ray Chaney

Previous Episode:

Next Episode:
The Chuckle Brothers compete against their cousins Saul and Harry at a game of golf.
The Chuckle Brothers pay a visit to their wealthy cousins Saul and Harry, who look just like them and with whom there is no love lost. They challenge Paul and Barry to a game of golf. The cousins stake their 'roller' against the Chuckle Brothers' bike, the ChuckMobile. After an all-night session, Harry suggests the outcome be decided on one hole alone and Paul agrees.
Edited or Unedited?
Edit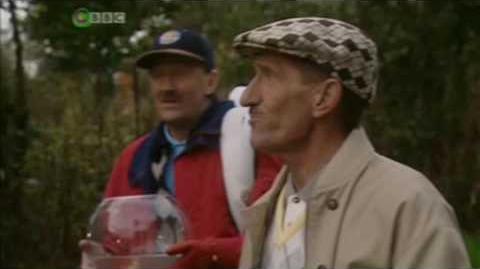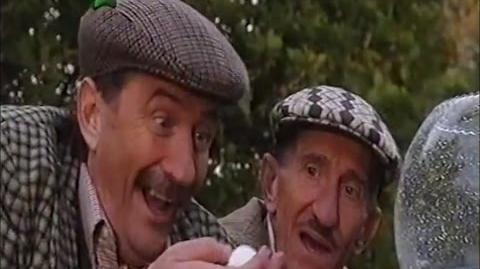 Ad blocker interference detected!
Wikia is a free-to-use site that makes money from advertising. We have a modified experience for viewers using ad blockers

Wikia is not accessible if you've made further modifications. Remove the custom ad blocker rule(s) and the page will load as expected.