Crocodile McChuckle



Series Number

17

Episode Number

1

Written By

Rory Clark

Guest Staring

Chris Armstrong

Previous Episode

Next Episode
Paul and Barry go to visit their Scottish cousins, the McChuckles. Dougal is worried because Douglas thinks he is an Australian, having barbies and wearing corks on his hat. They follow him to the mysterious Mists of McIntosh, where Douglas returns to his old self, but another cousin, Duncan, has turned into an Australian.
Watch the episode below!
Edit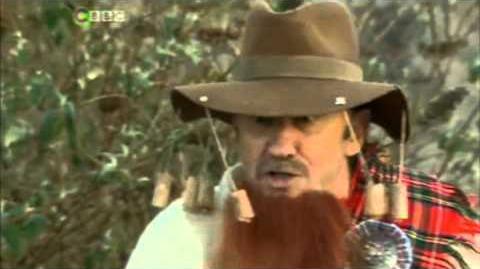 Ad blocker interference detected!
Wikia is a free-to-use site that makes money from advertising. We have a modified experience for viewers using ad blockers

Wikia is not accessible if you've made further modifications. Remove the custom ad blocker rule(s) and the page will load as expected.