Hairs Apparent



Series Number

13

Episode Number

10

Written By

John Sayle

Guest Starring

John Marty and Leigh McDonald as Customers

Previous Episode

Next Episode
The Chuckle Brothers work as Hairdressers.
Barry and Paul are working as hairdressers for Madame Shirley, whose salon used to be a pet shop - which may account for why a particularly hirsute customer has a mouse in his hair. Paul is anxious to make a fortune with Auntie Rita's hair restorer, but after a lady client temporarily sprouts a beard due to its accidental use, the brothers see that they are not 'cut out' for this profession.
The start of this episode is missing in all versions that have been uploaded to YouTube so far. The Edited version has been cropped off quite a few minutes which can be obvious by the change of font.
Edited or Unedited?
Edit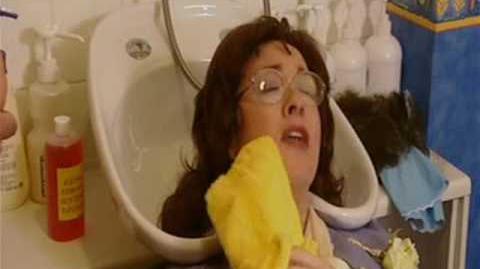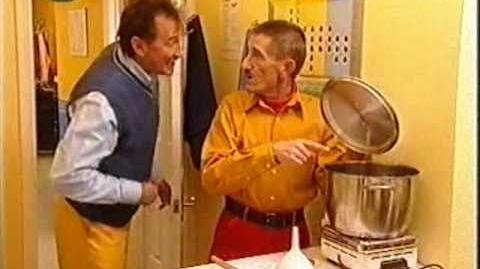 Ad blocker interference detected!
Wikia is a free-to-use site that makes money from advertising. We have a modified experience for viewers using ad blockers

Wikia is not accessible if you've made further modifications. Remove the custom ad blocker rule(s) and the page will load as expected.