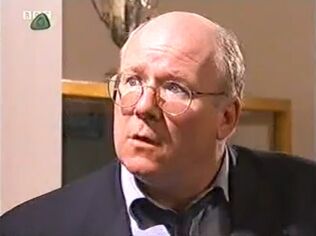 Harold Stone
was a character in ChuckleVision, he was portrayed by Paul Grunert
Apearances
Edit
He first appeared in series 12's Well Suited as Harold Stone a man who tries to steal Barry's magical suit. Paul keeps calling him Tex because his company is call Tex Tiles.
His second and last appearance was in series 14's Of The Hoof as the M17 boot camp Instructor, he spends the whole episode distracting the minister of portfolio.
Ad blocker interference detected!
Wikia is a free-to-use site that makes money from advertising. We have a modified experience for viewers using ad blockers

Wikia is not accessible if you've made further modifications. Remove the custom ad blocker rule(s) and the page will load as expected.