Paul manages to shrink Barry and ends up getting kidnapped.
Incredible Shrinking Barry - part 1



Series Number

16

Episode Number

4

Written By

Rory Clark

Guest Staring

Brian Patton

Previous Episode

Next Episode
As a result of Paul's latest foolish get-rich-quick scheme Barry ends up getting shrunk to only a foot high. Initially they capitalise on this by taking him around to give shows and demonstrations but then he catches the eye of the villainous Sharkey Esquire who is also keen to exploit him and who abducts Barry.
Watch the episode below!
Edit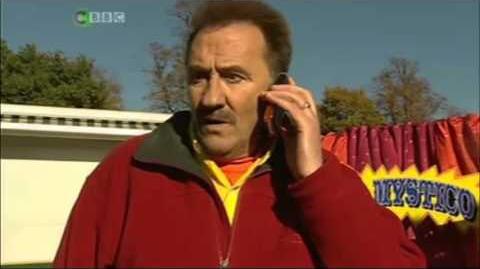 Ad blocker interference detected!
Wikia is a free-to-use site that makes money from advertising. We have a modified experience for viewers using ad blockers

Wikia is not accessible if you've made further modifications. Remove the custom ad blocker rule(s) and the page will load as expected.