Paul and Barry look after a spooky Museum that is haunted by a Mummy.
Keeping it under Wraps



Series Number

15

Episode Number

3

Written By

George Poles & Simon Littlefield

Guest Staring

Michael Eaves, Sharon Hinds

Previous Episode

Next Episode
Barry and Paul are nightwatchmen at the museum,guarding the priceless ankh of Tutankhamun, which the curator has told them is cursed. However the sarcophagus is open and empty and they are chased around the building by the mummy.
Watch the episode below!
Edit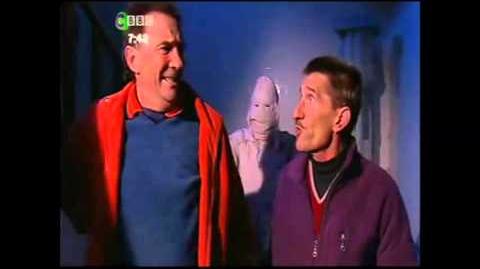 Ad blocker interference detected!
Wikia is a free-to-use site that makes money from advertising. We have a modified experience for viewers using ad blockers

Wikia is not accessible if you've made further modifications. Remove the custom ad blocker rule(s) and the page will load as expected.