Lord Chuckle



Series Number:

09

Episode Number:

09

Original Airdate:

February 12th 1997

Written by:

John Sayle

Guest Starring:

Paul Brophy, Patricia Leonard, & John Rutland

Previous Episode:

"Loch Aye"

Next Episode:
Paul thinks he's become a lord.
When Paul finds what he believes to be a distinctive birth-mark on his back he becomes convinced that he is the aristocratic Lord Chuckle and begins to order everybody to treat him accordingly. However, Harold the Butler is having none of it and is prepared to tell Paul so.
Watch the episode below!
Edit
Lord Chuckle is still in 2 parts. There is a tiny part missing between parts 1 and 2.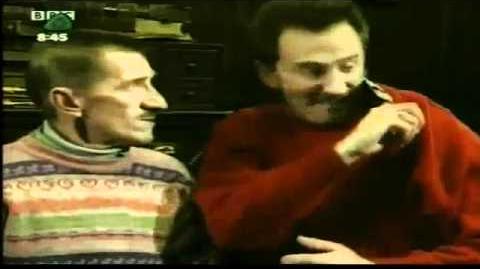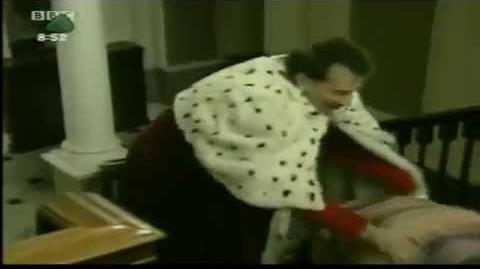 Ad blocker interference detected!
Wikia is a free-to-use site that makes money from advertising. We have a modified experience for viewers using ad blockers

Wikia is not accessible if you've made further modifications. Remove the custom ad blocker rule(s) and the page will load as expected.