Mayor Today, Gone Tomorrow



Series Number:

12

Episode Number:

07

Original Airdate:

February 2nd 2000

Written by:

Rory Clark

Guest Starring:

David Williams & Matthew Bearne

Previous Episode:

Next Episode:
The Chuckle Brothers work as assistants at the Town Hall.
The Chuckle Brothers are working for the Mayor when a civic ceremony is brought forward at short notice. Paul uses too much polish on the mayoral chain - which breaks - and Barry burns a hole whilst ironing the mayor's robes. However, they get back into the mayor's good books when they learn that his deputy has purposely engaged them to discredit him, so they, in turn, sabotage the deputy's inaugural speech.
First episode written by Rory Clark with no involvement from Robert Taylor.
Edited or Unedited?
Edit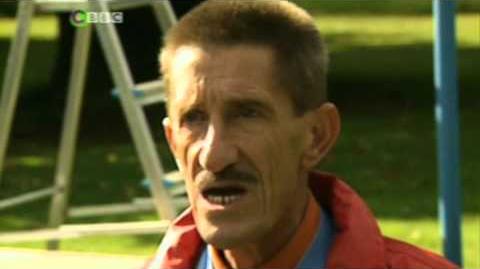 Ad blocker interference detected!
Wikia is a free-to-use site that makes money from advertising. We have a modified experience for viewers using ad blockers

Wikia is not accessible if you've made further modifications. Remove the custom ad blocker rule(s) and the page will load as expected.