Mountain Excitement



Series Number:

11

Episode Number:

12

Original Airdate:

March 10th 1999

Written by:

Rory Clark & Robert Taylor

Previous Episode:

Next Episode:
Paul decides to conquer a mountain with Barry's help.
To make sure the Chuckle name lives on forever the two attempt to conquer a mountain.
Watch the episode below!
Edit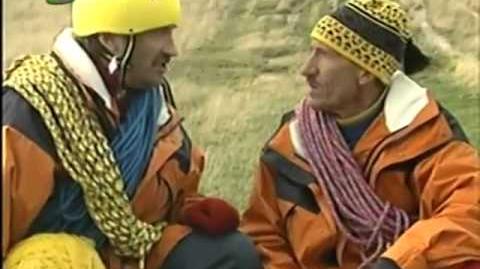 Ad blocker interference detected!
Wikia is a free-to-use site that makes money from advertising. We have a modified experience for viewers using ad blockers

Wikia is not accessible if you've made further modifications. Remove the custom ad blocker rule(s) and the page will load as expected.