Oh Dear What Can the Mattress Be?



Series Number:

09

Episode Number:

10

Original Airdate:

February 19th 1997

Written by:

John Sayle

Guest Starring:

Richard Addison & Leni Harper

Previous Episode:

Next Episode:
The Chuckle Brothers have a little trouble with a water bed.
The Chuckle Brothers are working in Dan the Van's bedroom furnishings store where they demolish one of the beds as soon as they arrive. They are asked by the manager to deliver a Dan the Divan water-bed range mattress to his house without waking up his mother-in-law or destroying his wife's goldfish.
Watch the episode below!
Edit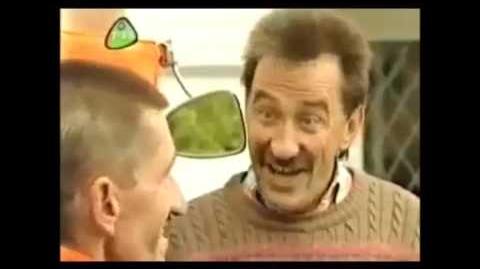 Ad blocker interference detected!
Wikia is a free-to-use site that makes money from advertising. We have a modified experience for viewers using ad blockers

Wikia is not accessible if you've made further modifications. Remove the custom ad blocker rule(s) and the page will load as expected.