Paul and Barry try and do some fishing but it's not just fish waiting in the river.
On Your Pike



Series Number

15

Episode

8

Written By

Rory Clark

Guest Staring

Peter Mair

Previous Episode

Next Episode
Paul and Barry are fishing a stream, using sandwiches as bait. Then a trout farmer arrives and tells them they are poaching his waters and they must throw back the fish except for a giant pike which is eating his stock and he wants rid of. An epic struggle between man and pike follows before the brothers make their final catch.
Watch the episode below!
Edit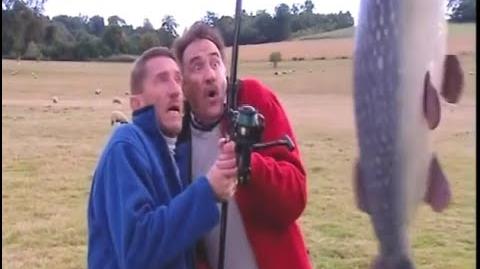 Ad blocker interference detected!
Wikia is a free-to-use site that makes money from advertising. We have a modified experience for viewers using ad blockers

Wikia is not accessible if you've made further modifications. Remove the custom ad blocker rule(s) and the page will load as expected.