Out of This World



Series Number

14

Episode Number

5

Written By

John Sayle

Guest Starring

Peter Gale, Ronald Forfar, and Kristen Cooke

Previous Episode

Next Episode
Part 5: Carrington-Smythe reveals Paul and Barry's mission and sets them on the trail of Professor Rex Frimley.
Mr. Carrington-Smythe tells Paul and Barry that they have to go on a mission to rescue Professor Rex Frimley. Paul and Barry are sent up to space to rescue the professor. After a series of chaos of lack of gravity, They manage to find Gravity boots and continue the search for the professor. After finding the Professor, he tells Paul and Barry that he invented the Prototype Weather Machine. After hearing the noise from outside the Professor's room, Barry and the Professor think it's the alien and go to investigate, as Paul relaxes himself and goes for a sleep, unaware that he drifted into mid-air whilst sleeping.
After searching through corridors, Barry thinks Paul is the alien and captures him and recognising him afterwards. Paul and Barry hear the Professor's scream and finds him held hostage by a woman. The woman reveals herself to be Maddy and reveals to the brothers that she will use the professor and make the machine. The Professor shouts "216" and throws Paul and Barry an sock puppet with a clue inside telling them to go to his house and never miss the bus.
Watch the episode below!
Edit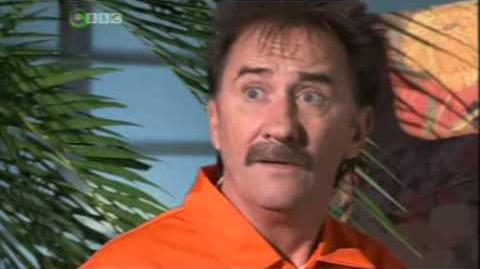 Ad blocker interference detected!
Wikia is a free-to-use site that makes money from advertising. We have a modified experience for viewers using ad blockers

Wikia is not accessible if you've made further modifications. Remove the custom ad blocker rule(s) and the page will load as expected.