Send In The Clones



Series Number

13

Episode Number

14

Written By

Ian Billings

Guest Starring

Daniel O'Brien as Fred and Leigh Palmer as Ed

Previous Episode

Next Episode
Barry accidentally clones himself while guarding
a priceless vase with Paul
The Chuckle Brothers are guarding a priceless Egyptian vase for Dan the Van, but two young tearaways, Ed and Fred, are determined to steal it. Fortunately Barry has accidentally cloned himself twice over in a cloning machine, and is able to send away the intruders well and truly 'battered'. He even cloned the vase as a precaution, which comes in handy when it gets smashed to pieces.
Edited or Unedited?
Edit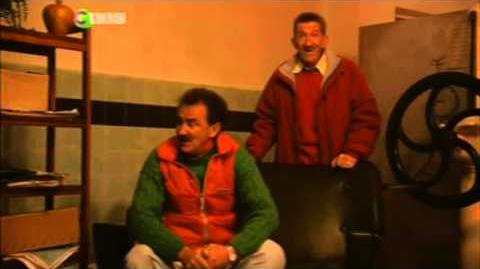 Ad blocker interference detected!
Wikia is a free-to-use site that makes money from advertising. We have a modified experience for viewers using ad blockers

Wikia is not accessible if you've made further modifications. Remove the custom ad blocker rule(s) and the page will load as expected.