Shipwrecked



Series Number:

09

Episode Number:

11

Original Airdate:

February 26th 1997

Written by:

Jo Boyle

Guest Starring:

John Dallimore

Previous Episode:

Next Episode:
The Chuckle Brothers get stranded on an island near Birmingham.
Paul and Barry get ship-wrecked on an island. It is actually a traffic island just outside Birmingham, but then they are joined by another 'castaway' and it turns into a fight for survival between him and them.
Watch the episode below!
Edit
The episode is still in 2 parts and the quality is still poor. There hasn't been a higher quality upload and ChuckleVisions is the original source for this episode.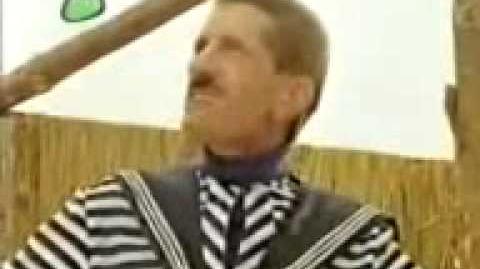 Ad blocker interference detected!
Wikia is a free-to-use site that makes money from advertising. We have a modified experience for viewers using ad blockers

Wikia is not accessible if you've made further modifications. Remove the custom ad blocker rule(s) and the page will load as expected.