Spaced Out



Series Number:

12

Episode Number:

03

Original Airdate:

January 5th 2000

Written by:

John Sayle

Guest Starring:

Glynn Sweet & David Sargent

Previous Episode:

Next Episode:
Barry tries to convince Paul that there are aliens about to invade Earth.
Whilst on holiday in the country, Barry and Paul see a flying saucer land, and, when they arrive at the hotel, all the other guests claim to be from Venus. In the event they are at the hotel for a convention of the Venus Mattress and Duvet Company and the flying saucer is a gimmick, but the brothers think they are aliens poised to take over the planet and take appropriate action.
Edited or Unedited?
Edit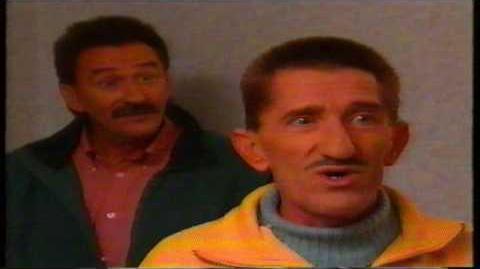 Ad blocker interference detected!
Wikia is a free-to-use site that makes money from advertising. We have a modified experience for viewers using ad blockers

Wikia is not accessible if you've made further modifications. Remove the custom ad blocker rule(s) and the page will load as expected.