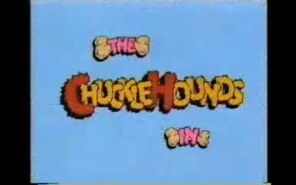 The ChuckleHounds was a BBC Childrens TV Series and gave The Chuckle Brothers their big break on the BBC.
The show started in 1985 and ran for Two Series up until 1986 when it ended and made way for ChuckleVision.
It involved the Hounds trying to do normal things but usually did them wrong, they lived in a normal house and had a hammock in the backyard.
Two series were made and a Christmas Special. But it hasn't been released on dvd so far and only two episodes are on Youtube.
The episodes were produced by Martin Hughes and Music By Dave Cooke
Dave Cooke was apparently faced with an old BBC computer with 32k of memory, a tv screen and two keyboards he wrote and music and put it on tape.
Paul and Barry can be identified easily because the black dog is taller than the yellow one meaning that is Paul and the other is Barry.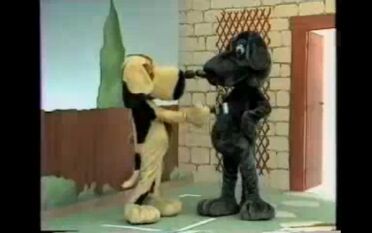 Brazilian Broadcast
Edit
The ChuckleHounds was also broadcast on the Brazilian TV network, TV Cultura (Portuguese: Culture TV) as part of the children's program Glub Glub.