The Gathering



Series Number:

10

Episode Number:

15

Original Airdate:

April 2nd 1998

Written by:

John Sayle

Guest Starring:

Jimmy Patton & Leslie Schofield

Previous Episode:

Next Episode:
The Chuckle Brothers gather their various relatives from around the world to a family christening.
Paul and Barry are working for No Slacking at a hotel. He receives a call from Paul and Barry's cousin Lottie that she's had twins and wants their relatives to attend. After hearing from Paul that they have relatives all over the world, No Slacking comes up with a scheme to get rid of Paul and Barry for a while. He pretends that Lottie was on the phone again saying that she forget to hand out some of the invitations and sends them off to get their relatives from around the world.
He sends them to Scotland, France, Italy, Mexico, Australia, Borneo and even the North Pole, but the brothers succeed wherever they go. No Slacking tries one last time to get rid of them by mentioning Switzerland, Russia and China, but each time he says a country, the Chuckles from that particular place appear. In the end, he breaks down and cries.
He sees Paul and Barry and tells him he thought he saw them wearing fancy dress. The brothers laugh and explain that Lottie was having the reception at the hotel all along. They show a surprised No Slacking their family who are looking at Lottie's twins who bear the Chuckle family resemblence.
When No Slacking's back is turned, one of the twins throws his rattle at him, making him walk out miserable, while Paul and Barry join their relatives.
Just as Paul and Barry have many relatives all over the world, it is shown that No Slacking may have the same amount as one of his cousins sometimes appears alongside their cousins in a particular country as well.
Watch the episode below!
Edit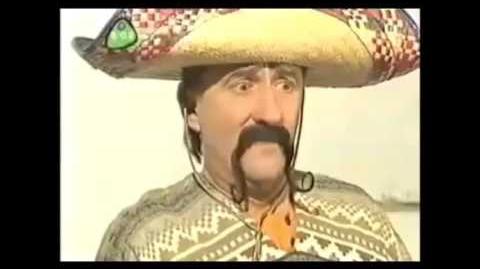 Ad blocker interference detected!
Wikia is a free-to-use site that makes money from advertising. We have a modified experience for viewers using ad blockers

Wikia is not accessible if you've made further modifications. Remove the custom ad blocker rule(s) and the page will load as expected.