The Missing Piece

"I think he's going to pieces."

Series Number:

07

Episode Number:

08

Original Airdate:

February 25th 1995

Written by:

Rory Clark & Robert Taylor

Guest Starring:

Kate Copstick & Philip Hazelby

Previous Episode:

Next Episode:
The Chuckle Brothers look for a missing jigsaw piece.
Paul comes out of a shop really excited, after finding a jigsaw puzzle for Beaming Beryl, who has been looking for it for years. They go home and Paul phones her to tell her about the puzzle, and she agrees to come down and collect it. But Barry then tells him that a piece is missing and they start a panic search and then they go back to the shop, but thanks to previous catastrophes, they are thrown out, but refusing to give up, Paul dresses Barry up as a knight and the shopkeeper takes him inside. Paul then comes in, in disguise and distracts the shopkeeper while Barry searches for the missing piece, but when the shopkeeper spots him, he freaks out and gives him all the jigsaws in the shop, but inside the shop, the man finds the missing jigsaw piece and pockets it.
After a hopeless search, Paul uses one of his inventions to try and find the piece and it ends up failing. Meanwhile the shopkeeper spots Beaming Beryl's news article and starts to hatch a plan. He enters their Mill while they are on the phone to Beaming Beryl and starts to search for the puzzle.
They spot the shopkeeper and he offers to help them search for the piece. But Barry doesn't trust him and starts to follow him around. When he goes to tell Paul, he doesn't believe him, but he agrees to play a magic trick against him to try and get the piece from his pocket. They rip off his shirt and retrieve the piece, but they refuse to believe him when he makes up an alibi.
Beryl arrives and the shopkeeper returns and takes the piece again. He plants the piece in another place and Paul finds it and brings Beryl into the lounge, while Barry retrieves the piece but realises it is the wrong one, and the shopkeeper starts to play a game, planting various places around the place. But Beryl spots what he is doing and corners him, but he makes up another excuse story and then tries to sell the jigsaw to her for £1000. Then she realises the jigsaw is her twin sister's and not hers, upsetting the shopkeeper. She then reveals that she is interested in Paul's invention that turns out to be the first fruit machine her company made and is worth thousands and it causes the shopkeeper to go to pieces.
Watch the episode below!
Edit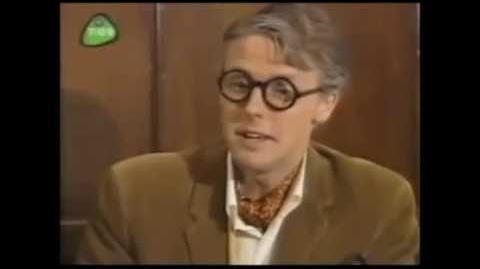 Ad blocker interference detected!
Wikia is a free-to-use site that makes money from advertising. We have a modified experience for viewers using ad blockers

Wikia is not accessible if you've made further modifications. Remove the custom ad blocker rule(s) and the page will load as expected.