The Perils of Petrovich



Series Number:

10

Episode Number:

01

Original Airdate:

December 17th 1997

Written by:

Rory Clark & Robert Taylor

Guest Starring:

Patrick Mower

Previous Episode:

Next Episode:
The Chuckle Brothers meet a Russian ballet dancer and mistake him for a spy.
The Chuckle Brothers are acting as bodyguards to Petrovich, a Russian ballet dancer who is visiting Britain. Paul mistakes his teas-made for a spy camera and the brothers assume he is an enemy agent and tie him up. When the truth comes out they make it up to him by replacing his ballerinas.
Watch the episode below!
Edit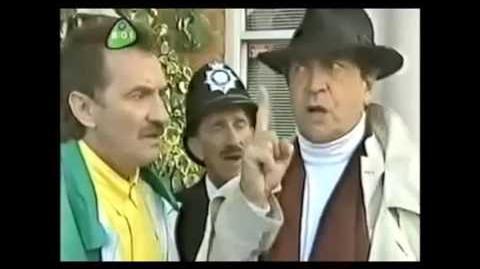 Ad blocker interference detected!
Wikia is a free-to-use site that makes money from advertising. We have a modified experience for viewers using ad blockers

Wikia is not accessible if you've made further modifications. Remove the custom ad blocker rule(s) and the page will load as expected.