Traction Attraction



Series Number:

08

Episode Number:

11

Original Airdate:

February 28th 1996

Written by:

Ian Billings

Guest Starring:

Eleanor McCready & Tim Baker

Previous Episode:

Next Episode:
Barry enters his mangle worzel in a vegetable competition at the country fair.
Barry enters his Mangle Worzel in the County Fayre.
The scene where Barry picks up Mrs. Dingle in the ChuckMobile was filmed at the Barry Street area of Worcester.
Watch the episode below!
Edit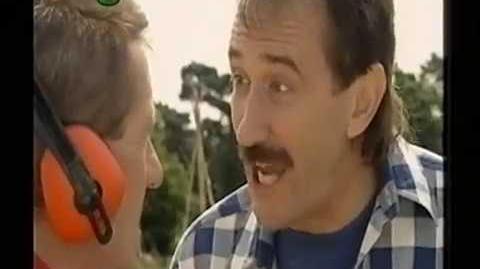 Ad blocker interference detected!
Wikia is a free-to-use site that makes money from advertising. We have a modified experience for viewers using ad blockers

Wikia is not accessible if you've made further modifications. Remove the custom ad blocker rule(s) and the page will load as expected.