Waiting for Dan



Series Number:

10

Episode Number:

14

Original Airdate:

March 26th 1998

Written by:

Rory Clark & Robert Taylor

Previous Episode:

"Bigfoot"

Next Episode:
The Chuckle Brothers help out at Dan The Van's rest home.
Paul and Barry are sent on a day's trial to work at Dan's retirement home, where, based in the cellar, they are kept busy by the demands of the residents through the speaking tubes and manage to avoid catastrophe following a flood. They are expecting Dan, but he never turns up and ultimately Barry comes to see why.
Watch the episode below!
Edit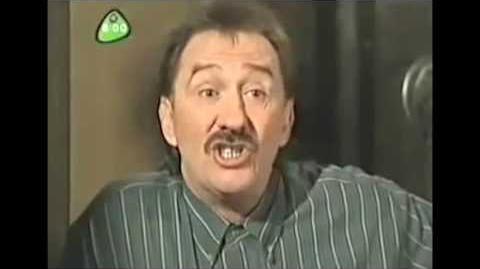 Ad blocker interference detected!
Wikia is a free-to-use site that makes money from advertising. We have a modified experience for viewers using ad blockers

Wikia is not accessible if you've made further modifications. Remove the custom ad blocker rule(s) and the page will load as expected.