Who's Minding the Store?



Series Number:

17

Episode Number:

03

Original Airdate:

January 20th 2005

Written by:

Rory Clark

Guest Starring:

Gibb Sutherland

Previous Episode:

Next Episode:
The Chuckle Brothers look after a grocery shop.
Barry and Paul are minding Mr. Hersee's corner shop for him, but whilst their backs are turned somebody drives off in a van with all the stock from the shop. The brothers give chase and retrieve it but Mr. Hersee is not pleased with the result.
The line 'The customer is always right' is reused from the episode Trouble in Store.
Watch the episode below!
Edit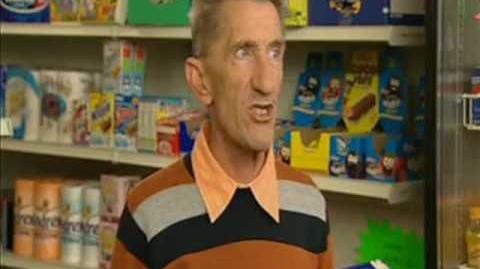 Ad blocker interference detected!
Wikia is a free-to-use site that makes money from advertising. We have a modified experience for viewers using ad blockers

Wikia is not accessible if you've made further modifications. Remove the custom ad blocker rule(s) and the page will load as expected.